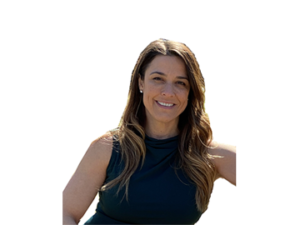 After graduating from Seton Hall University in 1993, Carolyn entered the corporate world to work in public relations and then onto broadcast journalism. Although determined to make use of her degree, Carolyn found herself yearning for a different and more fulfilling career path. After raising three daughters, a newfound passion for fitness ensued. After a 10 year career in fitness as a weightlifting coach helping people realize their physical potential, it became evident that self-betterment and self-improvement was something Carolyn found essential to helping individuals to know their strengths and weaknesses. It is at this point that passion and purpose collided and Carolyn returned to graduate school at Caldwell University to become a Licensed Professional Counselor.
Carolyn believes building a strong therapeutic alliance is the backbone to creating a safe space where clients are never judged and free to share. Through a more holistic counseling approach, Carolyn seeks to address the whole person taking into consideration a client's physical, mental and emotional health, along with social factors that may be impacting an individual's well-being. Drawing from a variety of theoretical orientations, Carolyn is committed to helping those who want to challenge their beliefs, define values, and work toward creating healthy expectations that provide trust and empowerment in self.
Carolyn brings 48 years of life experience along with a formal education in mental health. Experience includes work with adolescents, adults, and couples. She has a particular passion for working with individuals or couples contemplating divorce, new moms or postpartum challenges, depression/anxiety, mid-life contemplation, cancer patients and/or their caregivers, and personality disorders.